Author Archives: fine6503
Fine Wine Source Wine

September 2018
Domaine Lafage:
Domaine Lafage is a leading estate in the Roussillon region in France. Winemaker Jean-Marc Lafage is one of Europe's most highly regarded winemakers and has worked as a consultant in multiple countries. The domaine makes dry wines of all hues under the Côtes du Roussillon AOC along with sweet Maury, Rivesaltes, and Muscat de Rivesaltes wines. In recent years, various wines in the portfolio have received strong marks from Robert Parker in the Wine Advocate. Prices are very modest for the level of acclaim and therefore the wines have become highly sought-after. In fact, Parker called the 2011 Kerbuccio, a Syrah/Grenache/ Mourvèdre blend "one of the top wine values I have ever tasted". Jean-Marc and Eliane Lafage farm 160 hectares of vines located just south of the capital of French Catalonia, Perpignan. Some of their vineyards are situated very close to the Mediterranean, while others can be found in the foothills of the Pyrenees. Benefiting from a warm, dry climate, the estate is farmed organically. They grow primarily Grenache (Blanc, Gris & Noir), Syrah, Mourvèdre, Carignan, Marsanne, Roussanne and Chardonnay with a significant proportion of the vines well over 50 years old. The soil is weathered, alluvial gravel, while in the higher elevation sites it is predominantly schist. They harvest by hand and the winemaking approach is minimalist, with stainless steel, concrete, and small amounts of French oak, and demi-muids. The Lafage cellars are located just outside Perpignan, though it has also has vineyards at Les Aspres and Agly. Domaine Lafage has around 160 hectares (400 acres) of vineyards with vines that are as much as 100 years old. For well over a decade Eric Solomon has worked with Jean-Marc Lafage at his estate in the Roussillon, and across the border in Spain where he consults on several projects.
About:
The Bastide Miraflors is a custom cuvée for Eric Solomon's European Cellars and a joint project with Jean-Marc Lafage. Bastide Miraflors is a cuvée created from Grenache grown on rocky, alluvial clay soils resembling those of the Rhône Valley combined with Syrah grown on schist in the village of Maury. After a long maceration of six weeks the wine ages for 12 months in concrete (Grenache) and 600L French oak demi-muids (Syrah).
Varietal:
70% Syrah & 30% Vielles Vignes (Old Vine) Grenache.
Alcohol:
14.5%
Tasting Notes (from Robert Parker):
"This wine is almost too good to be true. A blend of 70% Syrah and 30% Grenache that was brought up in concrete tanks (Grenache) and demi-muids (Syrah), the 2015 Bastide Miraflors Vieilles Vignes reminded me of a mini Syrah from California's Manfred Krankl (yes I just compared a $14 Syrah to Sine Qua Non). It's a ripe, sexy, heady beauty that exhibits a deep, purple color as well as killer notes of smoked meats, chocolate, blackberry and black raspberries. Deep, unctuous, open knit and layered, it continues to change in the glass, has a seamless and silky profile, and not a hard edge to be found. It's a sensational value that needs to be tasted to be believed. Drink it anytime over the coming 2-4 years."
Food Pairings:
Think early fall comfort foods: Savory sage meatloaf, lasagna, Rosemary herbed potatoes, BBQ/smoked pork loin, country style spare ribs.
Jim Lutfy's Thoughts:
The best Syrah based wine you can buy for the money! Rich, yet elegant, on the palate with a silky and satisfying finish…WOW, what a wine!!!
Fine Wine Source Wine

September 2018
Midnight Cellars:
Midnight Cellars is home to the Hartenberger family and their small production of award-winning Paso Robles wines. The 28 acre estate vineyard is situated in the newly established Willow Creek District, known for its strong marine influence, mountainous landscape, and calcareous soils. This climate, topography, and soil composition create an environment for growing quality, low-yield, sustainably farmed grapes. Planted on south facing slopes are Bordeaux varietals: Cabernet Sauvignon, Merlot, Petit Verdot, and Malbec and terraced is eight acres of Zinfandel and a five acre lot of Chardonnay. The Midnight adventure began on a family vacation to Northern California. As father and son were sipping wine and overlooking a beautiful valley, the casual comment was made: "Hey Dad, you should buy a winery when you retire, and we'll run it for you!" As fate would have it two years later, when Dad's retirement became a reality, the winery idea resurfaced. The family sold their Chicago homes and converged on Paso Robles where they started their dream venture, Midnight Cellars Winery. In 1995 they purchased their 160 acre ranch in Paso Robles, which is now home to three generations of the Hartenberger Family. Midnight Cellars was the 29th established winery in Paso Robles. This area, also known as the Templeton Gap, has warm days and cool maritime influenced nights, making it a prime growing location. The vineyard is planted on hillside and hilltop in shale and limestone-rich soil. The southwest sloping hills face the Pacific Ocean, influencing a temperature swing of 40-50 degrees from daytime to nighttime.
About:
Although 2014 was another consecutive drought year for Paso Robles, this vintage resulted in fruit with powerful concentration and extra intensity. A dry and mild winter led to early patterns of flowering, veraison, and harvest, while the summer was mildly warm, with no extreme spike in heat. This vintage will lead to vibrant wines that will taste great young, but will continue to stay bold and balanced as they age. This is a very special Wine Club offer, only 765 cases were produced and Nebula was selling for almost $50 on Midnight's website with a global average retail price of $43. We guarantee each Wine Club Member the allotted bottle; however, the remaining inventory will not last long!
Varietals:
90% Cabernet Sauvignon & 10% Merlot Aged 18 months in French Oak Barrels
Alcohol:
15.9%
Tasting Notes:
Rich aromatic notes of black cherry, raspberry, and anise rise from the glass. The first sip leads to complimentary flavors of spice and vanilla with full bodied black cherry fruit, berry, spice, leather, vanilla, and well balanced tannins.
Food Pairings:
Great wine for the tailgate or end of summer backyard party; grab nicest, best marbled, juiciest, Porterhouse or Rib-eye you can find and fire up the grill for one last Summer BBQ and enjoy the Nebula!
Jim Lutfy's Thoughts:
Rich, intense, and loaded with layers of complexity, flavor, and a long lingering finish. Best served with tasty red meats broiled or on the BBQ.
Fine Wine Source Wine

August 2018
Agricole Vallone:
Basking in the balmy Adriatic-cooled microclimate of the Salento peninsula in Puglia, on Italy's heel, Agricole Vallone is a large multi-tasking agricultural concern with 170 hectares of vines interspersed with other crops; mostly olive trees, artichokes, and vegetables. It was founded in 1934, but like others at the time, sold grapes to the local co-operative. It was only in the late 1990s that it began bottling its own wines, but it quickly made its name with its flagship wine Graticciaia, a partially barrel-aged red made largely from negromaro grapes dried on mats (graticci) in the autumn sunshine. Designated IGT Salento, this is a very special wine with powerful, concentrated flavors that ages beautifully. The Vallone family started the winery in the 1930s, and many years before then they were Puglian bankers. Now, Francesco Vallone is running the business. He is a tall, usually immaculately dressed, always polite, and very driven Italian, who spends a vast amount of his time doing business in Milan. Francesco only took over the business recently following the tragic and premature death of his father (it had previously been run for many years by his two aunts, Vittoria and Maria Teresa Vallone). The family still owns a grand building in the heart of the beautiful southern Italian city of Lecce, where the company's office is located, as well as where the family lives. The 'building' is actually a 400 year old castle that was used as a fortress to protect the locals from the Crusaders as well as to produce olive oil and wines. Francisco plans to restore and transform the castle into a resort with private rooms, where guests can enjoy facilities such as private swimming pools, private dining rooms, private cooking facilities, and an exclusive spa.
About:
The IGT, DOC and DOCG acronyms are designations used for the Italian wine appellation system (similar to the French AOP system, from which most countries have modeled their industries). Each individual designation has specific rules controlling the various factors of winegrowing: what grapes are allowed, grapes to yield per hectare (@2.5 acres), geographic borders, alcohol levels, ageing, etc. These strict regulations ensure that certified growers have a safeguard on the quality and the authenticity of their products. Indicazione di Geografica Tipica, or Indication of Typical Geography (IGT), is the 1st level of designation for Italian wines. With this designation, winegrowers do not have to follow the specific growing and winemaking rules as they do with the DOC & G, and thus have more creative freedom. You can find beautiful IGT wines all across Italy; however, the only rule is that the wines must originate in the stated region.
Varietal:
100% Primitivo (Very closely related to Zinfandel, likely originated from Croatian Crljenak. A Primitivo wine is rumored to be the wine served at The Last Supper).
Alcohol:
13%
Tasting Notes:
Notes of blueberry, blackberry, violets and leather on the nose lead into earthy-sweet plum and ripe fig flavors, with luscious depth and a plush juicy finish.
Food Pairings:
PIZZA!!! Basically anything tomato based; spaghetti bolognese, chicken parmigiana, veal parmigiana, eggplant parmigiana, chicken cacciatore, earthy vegetables, and dry firm cheeses.
Jim Lutfy's Thoughts:
A great Italian wine from Puglia in the boot of Italy. Loaded with dark fruit and layers of complexity; best served with veal, pork, or tomato based dishes!
Fine Wine Source Wine

August 2018
Klinker Brick Winery:
The folks at Klinker Brick Winery believe that great wine begins with suitable climate and soil; both of which are found in Lodi. Sandy loam coupled with the hot and cold temperature exchange that graces Lodi from day to night creates the perfect environment to cultivate warm weather varietals like Zinfandel, Syrah, and Cabernet Sauvignon. A certain level of skill, attention to detail, and harvest accuracy is a requirement for the vintner as well. What once began as a grape growing community from the early 1900's until the late 1980's, Lodi is now a thriving wine-producing region adorned with dozens of wineries, including Klinker Brick. Steve and Lori Felten, fifth generation grape growers in the Lodi region, continue the tradition of cultivating "Old Vine" Zinfandel vineyards that their ancestors planted in the early 1900's.With roots in Germany, Russia and later the Dakotas, the family settled in Lodi, first producing watermelons. Recognizing that the soil and climate were ideal for growing grapes, they began to plant varieties that included Zinfandel, Tokay, Carignane, and Alicante. For over one hundred years, the family has cultivated the land with the aim of producing top quality fruit. Zinfandel was one of the first grape varieties to be planted in the Lodi appellation, although it had also been established in other parts of California. The Felten Family own and manage fifteen individual vineyard blocks of "Old Vine" Zinfandel that range in age from 40 to 120 years old. Each vineyard is planted in sandy loam soils in the Mokelumne River Appellation of Lodi and the Clements Foothills.
About:
Part of the extended Felten Family includes their winemaking consultant, Barry Gnekow, who was responsible for crafting the wines from the inaugural vintage. Barry, a Davis graduate with over 25 years of experience of winemaking, has a unique ability to bring the best of the vineyard into the cellar, year after year, assisting in producing wines of distinction for Klinker Brick. Joseph Smith joined Klinker Brick in 2008 after starting his career in the nineties as an apprentice with Gnekow Family Wines. From there he worked under Barry at Hahn and also Michael David as a cellar master and ultimately our full time winemaker. Joseph has been producing wines of exceptional quality for Klinker Brick.
Varietals:
38% Grenache/30% Carignane/24% Syrah/8% Mourvedre. Harvested in August of 2017
Alcohol:
12.8%
Tasting Notes:
Old World style meets New World Fruit. Pleasant flavors of ripe strawberries, grapefruit and subtle watermelon coupled with a dry composition, gently caress the palate. The finish is incredibly clean with light, bright acidity.
Food Pairings:
Light salads, light pasta, and rice dishes; especially good with seafood, raw and lightly cooked shellfish, and grilled fish and goats' cheeses. If you are looking for a good BBQ pairing, try it with a Turkey Burger topped with Avocado and Manchego Cheese (Google: 'Perfect Turkey Burgers Food Network' for a great recipe!!!); perfect for hot weather drinking!
Jim Lutfy's Thoughts:
Rich and full flavored…not a wimpy rose here! Long on the palate, a perfect summer and early fall sipper, and great with anything on the BBQ!
Fine Wine Source Wine

July 2018
Bodegas Piqueras:
Family owned and operated, the Piqueras family is now in their fourth generation to oversee the property since its establishment in 1915. The winery is located in Almansa, 40 miles from Alicante and the Mediterranean Sea. The vineyards are located inside the Almansa DO which is characterized by its low fertility soils and low rainfall which together with the semi-arid climate combine to create the ideal conditions to produce richly aromatic wines of intense color and flavor. Bodegas Piqueras brings passion to their winemaking. They also take quality very seriously with every step of the winemaking process, and so they keep a close eye on everything. Having grown a lot in recent decades, they still pay the same attention to detail they always have over the generations, without losing sight of the mystique of winemaking that takes a good producer to convey. With state of the art equipment and technology to help with grape picking, pressing, filtration, bottling and labelling, The Piqueras family believe you really have to listen to the wine; to sense its development, to create the perfect blend from each vintage, they can't rely on automated procedures. They have to be right there on the spot, alert in body and mind, to choose the precise moment to harvest the grapes and make the wine. To achieve this requires patience, being there, knowledge and a whole lot of passion.
About:
The Piqueras family believe that a good wine is born in the vineyard, which is why they carry out meticulous plant selection, careful pruning, monitoring of vine health and overall quality control. The family is the body of Bodegas Piqueras, but the heart and soul of their wines comes from fruit & land. The Syrah grape has adapted perfectly to the Almansa climate. It is uses it to make spicy wines that are full of color and flavor. The Monastrell grape, known as Mourvèdre in France, is one of Spain's most important wine grapes, celebrated for its capacity to produce strong, tannic wines that can be high in alcohol. They vineyards are 30-35 year old bush vines which are dry farmed at 750-850 meters elevation in limestone rich, nutrient poor soils that see little rainfall. Harvest began in mid-September then vinification from spontaneous wild fermentation with gradual increases in temperature up to 29º C to obtain good color, and then a gradual decrease to 23 ºC to preserve the primary aroma of the fruit. Racking by gravity feed, 4-6 months in medium toast, fine grain American & French oak barrels (300L).
Varietal:
50% Syrah & 50% Monastrell (Mourvèdre)
Alcohol:
13%
Tasting Notes:
Ripe red cherry, raspberry, crushed boysenberry, red plum and a touch of vanilla spice on the nose. Medium-bodied and deep in color with well integrated fine juicy tannins, persistent and soft on the palate with a silky fruit-forward finish.
Food Pairings:
Enjoy this smooth red by itself or with grilled, roasted or fried dishes, barbecued red meats, rice and pasta dishes, cured salted meats (jamón, chorizo) and semi-cured cheeses.
Jim Lutfy's Thoughts:
A spice box loaded with spicy flavors, sage, and fresh herbs; big intensity and flavor. Best served with lamb or beef.
Fine Wine Source Wine

July 2018
Ray's Station Winery:
John Ray, former Army Captain and Bear Flag Republic Leader (1846), was an early founder in what is now Northern California's Wine Country. After establishing successful vineyards throughout the region, Ray made his way up the northern stretch of the Russian River, planting some of the very first vineyards in Mendocino County, a county noted for its distinctive Pacific Ocean coastline, Redwood forests, and now under the canopy of those Redwoods, cannabis crops. Little did he know that one day Mendocino County would be known as "America's Greenest Wine Region" – in more ways than one. Ray's Station celebrates John Ray's search for exceptional terroir and his need for discovery. An extended growing season, long hot days and cool maritime-influenced nights combine to make Mendocino a world-class winegrowing region. The benchland vineyards, from which the fruit is sourced, offer soils with exceptional drainage and vines whose roots grow deeper than typical valley floor vines, adding complexity to the fruit. Sustainable farming practices ensure that these small-production wines are intense, bold and full of character, much like the region itself.
About:
Down the road from the Russian River in the southern hills of Mendocino County, our expert winemaker crafts powerful yet approachable wines all at our estate winery. Overseeing fruit sourcing and winemaking is the renowned winemaker Michael Westrick. Michael has been crafting top tier, Bordeaux inspired wines for more than 20 years and has directed winemaking for such well-known wineries as Sterling Vineyards in Napa and Stonestreet Winery in Sonoma. With a hands-on approach and well-honed craft, Michael is excited to now create exceptional Cabernet and Merlot from Mendocino County, from handpicked fruit and small-lot fruit, his winemaking captures the full-flavored, terroir-specific expression of this region.
Varietals:
80% Cabernet Sauvignon, 10% Merlot, & 10% Malbec
Alcohol:
13.9%
Tasting Notes:
Aromatic and complex: this vibrant wine fills your nose with scents of briar and sweet wild berries characteristic of Mendocino fruit. The palate follows the fruit trail with flavors of boysenberry, blackberry, black raspberry, and wild cherry. French Oak ageing adds hints of espresso and vanilla framing the fruit seductively while full, rich, silky soft tannins carry these sensations long into the powerful finish. Enjoy today or cellar for future reference over the next ten years.
Food Pairings:
Pair with tomato pastas, juicy bacon cheeseburgers from the grill, BBQ ribs, Steak, or some grilled Portabella mushrooms.
Jim Lutfy's Thoughts:
Rich & complex cab that is loaded with black fruit that leads to a lush mouthfeel and a long, lingering finish; best served with grilled meats on the BBQ or rich and flavorful cheeses.
Fine Wine Source Wine

June 2018
Fiegl:
Northeastern Italy's Oslavia is the cradle of viticulture in the Collio, the most important wine area of the Friuli Venezia Giulia region. The history of Fiegl began here in the 18th Century, with the contract for purchase of the vineyard called "Meja" by Valentino Fiegl in 1782. When passing the company from fathers to sons the family has always invested in wine culture, to enhance the quality of their products. Today the Winery is guided by two generations of Fiegls. The brothers Alessio, Giuseppe, and Rinaldo solidified their position in the global market by producing red and white wines which highlight the organoleptic features of the Collio soil, difficult to cultivate but rich in mineral salts. By following their passion they create wines which are unique to and an accurate expression of the Oslavia terroir. The style of cultivation they use for the vineyards guarantees the minimum environmental impact: the quantity does not exceed the vineyard's natural capacity and inside the vineyard they have opted for complete grassing for eco-compatible farming. The harvest, as well as most of the harvesting operations, is done by hand. The total surface area of the vineyards is 30 hectares, with an average of 5,000 plants per hectare and 1-1.5 kg of grapes per plant. Fiegl produces around 130,000 bottles a year, between red and white. Embracing the union of technology and tradition, and use of advanced instruments which allow the wines to express the terroir is their reasoning for use stainless steel tanks for the fermentation and maturation.
About:
Oslavia is the home of Fiegl Family and located in the Northeastern corner of Italy, just 200 miles from the Slovenian border. A village of one hundred and fifty inhabitants on the easternmost foothills of the Collio, "Oslavia" is a name that evokes conflicting feelings: the pitiless cruelty of World War I and the nectar of Bacchus, wine. The windy microclimate and the perfect temperature range between night and day make the ideal conditions for vineyard cultivation. The type of soil plays an important role too: it is commonly called "ponca" and it's composed of arenaceous and marly stratification's from the Eocene Period. The symbol of this bond between people and nature is the wine, a labour of passion, tradition and dedication of whole generations of farmers. After the harvest of the Cabernet Sauvignon, the grapes are left macerating for twelve days. The wine then matures in barriques for six months and in stainless steel for six more, before the bottling.
Varietal:
100% Cabernet Sauvignon
Alcohol:
13%
Tasting Notes:
A ruby red color with purple hues and a heady nose gives hints of herbs and fills the glass with intense blackberry fruit, leading to a rather fresh and elegant fusion of fruit and tannin.
Food Pairings:
Venison is the classic Friuilian pairing, a nice burger from the grill, portabella mushrooms, flank steak, or Mongolian Beef…The bright acidity and balanced fruit and tannins have the ability to stand up to any steak as well.
Jim Lutfy's Thoughts:
A Cabernet from Northern Italy; a wine that will make you think of Cabernet in a different way! The best expression of Friuilian Cabernet that is loaded with flavors of red currant and tobacco! Best served with barbecued foods.
Fine Wine Source Wine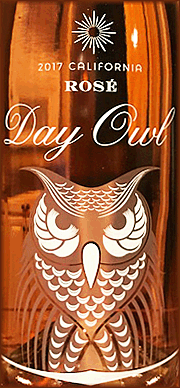 June 2018
O'Neil Vintners & Distillers:
O'Neil Vintners is a leading California producer of premium brands, bulk wine, brandy, and spirits. O'Neill Vintners was founded in 2004 by Jeff O'Neill, former CEO of Golden State Vintners and third generation member of a California winemaking family with industry roots dating back to 1934. From grape supply through wine processing to bottling services, O'Neill is recognized as the preferred outsourcing partner for national retailers and some of the largest adult beverage brands in the world. Today, O'Neill Vintners has grown to become the 7th largest winery in California and has earned a reputation as one of the premier commercial wine producers in the business. O'Neill Vintners boasts a highly skilled, experienced winemaking and production staff of industry veterans. By combining modern winemaking techniques with traditional artisan craftsmanship, our winemakers monitor every detail to ensure that our wines will always over-deliver on the desired taste profile. We set high benchmarks for quality, and back up these standards by consistently producing award-winning wines across our full portfolio.
About Day Owl:
Launched in January of 2017 with the 2016 Vintage, Day Owl Rose is one of the newest additions to the O'Neil portfolio. The brand is targeting the younger, emerging Rose drinker and riding the wave of popularity that has been surging with California Rose wines. Rose is the fastest growing niche in the ultra-premium wine market of North America (yes, that includes our Canadian Neighbors!), seeing an almost 50% growth rate. Pressed with minimal skin contact, Day Owl is a light and bright Barbera Rosé, featuring juicy fruit flavor thanks to cool fermentation in stainless steel tanks. Fruit is sourced from select vineyards in Madera County, and the Central Coast. This crisp, medium bodied Barbera Rosé radiates with floral red fruit and vibrant orange zest vibes. Lively acidity and a dry, elegant finish make for a bold bottle as alluring as the day is long. Barbera is a low tannin grape where we have pressed off the skins prior to fermentation to maximize the acidity. It is a popular red Italian wine grape and a great rosé base due to its acidity. When picked early it has light color and low tannins. Barbera's fruit aromatics are perfect for rosé production. Day Owl Rosé is 81% Barbera and includes 8% Grenache, 4% Chenin Blanc (non Rhone), 3.5% Cinsault and 2% Syrah. These additional varietals add a light berry and fruit aromatic while maintaining fresh acidity and adding weight to the mid-palate.
Varietals:
81% Barbera 8% Grenache 4% Chenin Blanc
Alcohol:
12%
Tasting Notes:
Floral notes, fresh fruit, and orange zest aromas on the nose, this medium bodied rose is bright and citrusy on the palate. A great wine for day drinking and patio pounding on a warm summer's day!
Food Pairings:
Pair with barbecued chicken, watermelon and mint salad, Greek Salad, cold Thai sesame noodles, Sushi, or fresh fish tacos.
Jim Lutfy's Thoughts:
Rich and vibrant Rose!! Great mouth feel with a silky finish! Best served with oily fish and any antipasti.
Fine Wine Source Wine

May 2018
Les Jamelles:
Catherine and Laurent Delaunay are the heart and soul of Les Jamelles. In the early 1990's, these two winemakers, both from Burgundian families rooted in the world of wine for several generations, were won over by the diversity of the Languedoc's terroirs and the grape varieties. Catherine likes to say "the terroirs are there for the grapes." In the mid-1990's, the Languedoc region was not known for producing high quality wines; however, it's reorganization had gotten underway and the pair sensed that it was a land full of promise, with the freedom and ability to grow fifty or so different varietals. In regards to the personal hallmark Catherine and Laurent have made in the region, Catherine has this to say: "In a region where the wines were considered to be very powerful, we wanted to add a touch of Burgundy to our cuvees-to make them fresh, elegant, and complex. Over the years we have discovered many shared features between Burgundy and the Languedoc. It is said that Burgundy is a 'mosaic of terroirs.' I would say that the same is true in Languedoc, but to the power of 10!" To ensure its success, Les Jamelles has remained faithful to its original philosophy of listening to consumers (in over 45 countries) and offering them delectable, expressive and accessible varietal wines whose roundness, rich aromas and flavors evoke a certain art of living in the South of France.
About:
Catherine created the "Cepage Rare" collection in 2010. It allows wine lovers to discover a selection of grape varieties that have particular history in the Languedoc: Whether they are old, forgotten, little known, or rarely grown in the region, they are part of the viticultural heritage of the South of France. Malbec is said to have originated in France's Quercy Region and the vineyards of Cahors. It was then introduced into the Gironde and Touraine regions around 1810. It resulted from a cross between Magdeline Noire des Charentes and Prunelard. This early ripening grape varietal yields very fruity, aromatic, deeply coloured wines that are rich in tannins and well suited to ageing. Malbec is rare in the Languedoc region; however, Laurent has discovered two very different vineyards whose 30-year old vines produce low yields of high quality fruit. The Languedoc vineyard has a warm terrior strewn with galets (round stones). These grapes give depth and colour to the wine. In the western part of the Aude department the cool deep soils of La Malepere produce fruit with tangy red berry flavor that lends finesse and freshness. The grapes were hand harvested and vinified in stainless steel tanks under monitored temperatures. Traditional maceration lasts 15 days and 10% of the wine is aged in oak barrels for added complexity.
Cepage:
100% Malbec
Alcohol:
13%
Tasting Notes:
This elegant, ruby coloured wine tinged with red boasts a spicy nose with hints of liquorice and notes of red and black fruit. It is soft and well-structured on the palate with solid fruity flavours and fine tannins that give this wine its elegant length.
Food Pairings:
This Malbec is the ideal match for Mediterranean cuisine (ratatouille), pizza, couscous and tagines, as well as assorted deli meats, cheeses and grilled red meats. It is also delicious with chocolate. Serve at 16°C /61°F.
Jim Lutfy's Thoughts:
A power pack loaded with rich complex flavors. It has a great pop of flavor up front and finish with a long rich linger of fruit. Best served with a steak or any meat on the BBQ!
Fine Wine Source Wine

May 2018
Kenwood Vineyards:
Kenwood Vineyards was established in the 1970s in the very heart of Sonoma, where together with a handful of wineries, they started premium winemaking in the region, long before the region's AVAs were even created. As one of California's premium wine pioneers, they now benefit from a strong heritage and pedigree. They initiated their passion project in an original Sonoma barn building that dates back to 1906, where they have remained since. They stay true to their historical past by producing wines from each vineyard separately, as they did 46 vintages ago. They have been crafting the iconic Jack London single vineyard wines for nearly 40 years, and as they look towards the future, they craft new premium wines and invest in their home and their vineyards. Their new ranges are pure expressions of the rich and diverse terroir of Sonoma.
About:
Kenwood sources grapes throughout Sonoma County to assemble their award winning wines, placing particular focus on the AVA's they consider the most interesting. Located in the Northwest of the San Francisco Bay Area region of California, Sonoma County has 17 AVA's and around 60,000 acres under vine. The majority of the grapes for the 2016 Pinot Noir come from Sonoma's celebrated Russian River Valley AVA, where the terroir combined with the ocean's cooling winds create optimal conditions for growing Pinot Noir. The 2016 vintage had an early dry Spring followed by a long mild Summer, which gave the vineyards time to slowly mature the fruit to peak flavor. The fruit was harvested in late September and early October, with each lot kept separate throughout fermentation and aging to preserve the unique flavors and characteristics of the wine. It was then aged in oak barrels for 9 months, resulting in a classic, medium-bodied Sonoma California Pinot Noir.
Varietals:
99% Pinot Noir & 1% Syrah
Alcohol:
13.5%
Tasting Notes:
Blackberry, black raspberries, Bing cherries, mocha with a touch of vanilla greet the nose and lead into a classic California Pinot Noir with balanced acidity, soft tannins and a medium body.
Food Pairings:
Pinot Noir is the most versatile wine for food pairing. Think oily fish, like cedar plank salmon on the grill, or poultry, like a chicken Marsala. An interesting pairing would be the Kenwood Pinot Noir with a hand tossed and homemade mushroom pizza drizzled with a fig balsamic vinegar. For the vegan, mushroom risotto or Mediterranean style dishes; Greek, Lebanese, or North Africa stylings.
Jim Lutfy's Thoughts:
Begins elegantly and ends with a rich and full finish. Great producer in Kenwood, Great Grape in Pinot Noir, and Great are in Sonoma: The end result is fabulous! This Pinot Noir is best served with oily fish and grilled meats or vegetables.