Category Archives:
Wine Club Selections
Fine Wine Source Wine

July 2018
Bodegas Piqueras:
Family owned and operated, the Piqueras family is now in their fourth generation to oversee the property since its establishment in 1915. The winery is located in Almansa, 40 miles from Alicante and the Mediterranean Sea. The vineyards are located inside the Almansa DO which is characterized by its low fertility soils and low rainfall which together with the semi-arid climate combine to create the ideal conditions to produce richly aromatic wines of intense color and flavor. Bodegas Piqueras brings passion to their winemaking. They also take quality very seriously with every step of the winemaking process, and so they keep a close eye on everything. Having grown a lot in recent decades, they still pay the same attention to detail they always have over the generations, without losing sight of the mystique of winemaking that takes a good producer to convey. With state of the art equipment and technology to help with grape picking, pressing, filtration, bottling and labelling, The Piqueras family believe you really have to listen to the wine; to sense its development, to create the perfect blend from each vintage, they can't rely on automated procedures. They have to be right there on the spot, alert in body and mind, to choose the precise moment to harvest the grapes and make the wine. To achieve this requires patience, being there, knowledge and a whole lot of passion.
About:
The Piqueras family believe that a good wine is born in the vineyard, which is why they carry out meticulous plant selection, careful pruning, monitoring of vine health and overall quality control. The family is the body of Bodegas Piqueras, but the heart and soul of their wines comes from fruit & land. The Syrah grape has adapted perfectly to the Almansa climate. It is uses it to make spicy wines that are full of color and flavor. The Monastrell grape, known as Mourvèdre in France, is one of Spain's most important wine grapes, celebrated for its capacity to produce strong, tannic wines that can be high in alcohol. They vineyards are 30-35 year old bush vines which are dry farmed at 750-850 meters elevation in limestone rich, nutrient poor soils that see little rainfall. Harvest began in mid-September then vinification from spontaneous wild fermentation with gradual increases in temperature up to 29º C to obtain good color, and then a gradual decrease to 23 ºC to preserve the primary aroma of the fruit. Racking by gravity feed, 4-6 months in medium toast, fine grain American & French oak barrels (300L).
Varietal:
50% Syrah & 50% Monastrell (Mourvèdre)
Alcohol:
13%
Tasting Notes:
Ripe red cherry, raspberry, crushed boysenberry, red plum and a touch of vanilla spice on the nose. Medium-bodied and deep in color with well integrated fine juicy tannins, persistent and soft on the palate with a silky fruit-forward finish.
Food Pairings:
Enjoy this smooth red by itself or with grilled, roasted or fried dishes, barbecued red meats, rice and pasta dishes, cured salted meats (jamón, chorizo) and semi-cured cheeses.
Jim Lutfy's Thoughts:
A spice box loaded with spicy flavors, sage, and fresh herbs; big intensity and flavor. Best served with lamb or beef.
Fine Wine Source Wine

July 2018
Ray's Station Winery:
John Ray, former Army Captain and Bear Flag Republic Leader (1846), was an early founder in what is now Northern California's Wine Country. After establishing successful vineyards throughout the region, Ray made his way up the northern stretch of the Russian River, planting some of the very first vineyards in Mendocino County, a county noted for its distinctive Pacific Ocean coastline, Redwood forests, and now under the canopy of those Redwoods, cannabis crops. Little did he know that one day Mendocino County would be known as "America's Greenest Wine Region" – in more ways than one. Ray's Station celebrates John Ray's search for exceptional terroir and his need for discovery. An extended growing season, long hot days and cool maritime-influenced nights combine to make Mendocino a world-class winegrowing region. The benchland vineyards, from which the fruit is sourced, offer soils with exceptional drainage and vines whose roots grow deeper than typical valley floor vines, adding complexity to the fruit. Sustainable farming practices ensure that these small-production wines are intense, bold and full of character, much like the region itself.
About:
Down the road from the Russian River in the southern hills of Mendocino County, our expert winemaker crafts powerful yet approachable wines all at our estate winery. Overseeing fruit sourcing and winemaking is the renowned winemaker Michael Westrick. Michael has been crafting top tier, Bordeaux inspired wines for more than 20 years and has directed winemaking for such well-known wineries as Sterling Vineyards in Napa and Stonestreet Winery in Sonoma. With a hands-on approach and well-honed craft, Michael is excited to now create exceptional Cabernet and Merlot from Mendocino County, from handpicked fruit and small-lot fruit, his winemaking captures the full-flavored, terroir-specific expression of this region.
Varietals:
80% Cabernet Sauvignon, 10% Merlot, & 10% Malbec
Alcohol:
13.9%
Tasting Notes:
Aromatic and complex: this vibrant wine fills your nose with scents of briar and sweet wild berries characteristic of Mendocino fruit. The palate follows the fruit trail with flavors of boysenberry, blackberry, black raspberry, and wild cherry. French Oak ageing adds hints of espresso and vanilla framing the fruit seductively while full, rich, silky soft tannins carry these sensations long into the powerful finish. Enjoy today or cellar for future reference over the next ten years.
Food Pairings:
Pair with tomato pastas, juicy bacon cheeseburgers from the grill, BBQ ribs, Steak, or some grilled Portabella mushrooms.
Jim Lutfy's Thoughts:
Rich & complex cab that is loaded with black fruit that leads to a lush mouthfeel and a long, lingering finish; best served with grilled meats on the BBQ or rich and flavorful cheeses.
Fine Wine Source Wine

June 2018
Fiegl:
Northeastern Italy's Oslavia is the cradle of viticulture in the Collio, the most important wine area of the Friuli Venezia Giulia region. The history of Fiegl began here in the 18th Century, with the contract for purchase of the vineyard called "Meja" by Valentino Fiegl in 1782. When passing the company from fathers to sons the family has always invested in wine culture, to enhance the quality of their products. Today the Winery is guided by two generations of Fiegls. The brothers Alessio, Giuseppe, and Rinaldo solidified their position in the global market by producing red and white wines which highlight the organoleptic features of the Collio soil, difficult to cultivate but rich in mineral salts. By following their passion they create wines which are unique to and an accurate expression of the Oslavia terroir. The style of cultivation they use for the vineyards guarantees the minimum environmental impact: the quantity does not exceed the vineyard's natural capacity and inside the vineyard they have opted for complete grassing for eco-compatible farming. The harvest, as well as most of the harvesting operations, is done by hand. The total surface area of the vineyards is 30 hectares, with an average of 5,000 plants per hectare and 1-1.5 kg of grapes per plant. Fiegl produces around 130,000 bottles a year, between red and white. Embracing the union of technology and tradition, and use of advanced instruments which allow the wines to express the terroir is their reasoning for use stainless steel tanks for the fermentation and maturation.
About:
Oslavia is the home of Fiegl Family and located in the Northeastern corner of Italy, just 200 miles from the Slovenian border. A village of one hundred and fifty inhabitants on the easternmost foothills of the Collio, "Oslavia" is a name that evokes conflicting feelings: the pitiless cruelty of World War I and the nectar of Bacchus, wine. The windy microclimate and the perfect temperature range between night and day make the ideal conditions for vineyard cultivation. The type of soil plays an important role too: it is commonly called "ponca" and it's composed of arenaceous and marly stratification's from the Eocene Period. The symbol of this bond between people and nature is the wine, a labour of passion, tradition and dedication of whole generations of farmers. After the harvest of the Cabernet Sauvignon, the grapes are left macerating for twelve days. The wine then matures in barriques for six months and in stainless steel for six more, before the bottling.
Varietal:
100% Cabernet Sauvignon
Alcohol:
13%
Tasting Notes:
A ruby red color with purple hues and a heady nose gives hints of herbs and fills the glass with intense blackberry fruit, leading to a rather fresh and elegant fusion of fruit and tannin.
Food Pairings:
Venison is the classic Friuilian pairing, a nice burger from the grill, portabella mushrooms, flank steak, or Mongolian Beef…The bright acidity and balanced fruit and tannins have the ability to stand up to any steak as well.
Jim Lutfy's Thoughts:
A Cabernet from Northern Italy; a wine that will make you think of Cabernet in a different way! The best expression of Friuilian Cabernet that is loaded with flavors of red currant and tobacco! Best served with barbecued foods.
Fine Wine Source Wine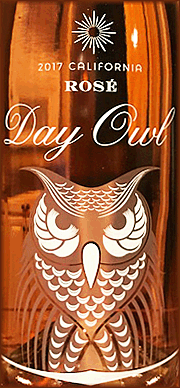 June 2018
O'Neil Vintners & Distillers:
O'Neil Vintners is a leading California producer of premium brands, bulk wine, brandy, and spirits. O'Neill Vintners was founded in 2004 by Jeff O'Neill, former CEO of Golden State Vintners and third generation member of a California winemaking family with industry roots dating back to 1934. From grape supply through wine processing to bottling services, O'Neill is recognized as the preferred outsourcing partner for national retailers and some of the largest adult beverage brands in the world. Today, O'Neill Vintners has grown to become the 7th largest winery in California and has earned a reputation as one of the premier commercial wine producers in the business. O'Neill Vintners boasts a highly skilled, experienced winemaking and production staff of industry veterans. By combining modern winemaking techniques with traditional artisan craftsmanship, our winemakers monitor every detail to ensure that our wines will always over-deliver on the desired taste profile. We set high benchmarks for quality, and back up these standards by consistently producing award-winning wines across our full portfolio.
About Day Owl:
Launched in January of 2017 with the 2016 Vintage, Day Owl Rose is one of the newest additions to the O'Neil portfolio. The brand is targeting the younger, emerging Rose drinker and riding the wave of popularity that has been surging with California Rose wines. Rose is the fastest growing niche in the ultra-premium wine market of North America (yes, that includes our Canadian Neighbors!), seeing an almost 50% growth rate. Pressed with minimal skin contact, Day Owl is a light and bright Barbera Rosé, featuring juicy fruit flavor thanks to cool fermentation in stainless steel tanks. Fruit is sourced from select vineyards in Madera County, and the Central Coast. This crisp, medium bodied Barbera Rosé radiates with floral red fruit and vibrant orange zest vibes. Lively acidity and a dry, elegant finish make for a bold bottle as alluring as the day is long. Barbera is a low tannin grape where we have pressed off the skins prior to fermentation to maximize the acidity. It is a popular red Italian wine grape and a great rosé base due to its acidity. When picked early it has light color and low tannins. Barbera's fruit aromatics are perfect for rosé production. Day Owl Rosé is 81% Barbera and includes 8% Grenache, 4% Chenin Blanc (non Rhone), 3.5% Cinsault and 2% Syrah. These additional varietals add a light berry and fruit aromatic while maintaining fresh acidity and adding weight to the mid-palate.
Varietals:
81% Barbera 8% Grenache 4% Chenin Blanc
Alcohol:
12%
Tasting Notes:
Floral notes, fresh fruit, and orange zest aromas on the nose, this medium bodied rose is bright and citrusy on the palate. A great wine for day drinking and patio pounding on a warm summer's day!
Food Pairings:
Pair with barbecued chicken, watermelon and mint salad, Greek Salad, cold Thai sesame noodles, Sushi, or fresh fish tacos.
Jim Lutfy's Thoughts:
Rich and vibrant Rose!! Great mouth feel with a silky finish! Best served with oily fish and any antipasti.
Fine Wine Source Wine

May 2018
Les Jamelles:
Catherine and Laurent Delaunay are the heart and soul of Les Jamelles. In the early 1990's, these two winemakers, both from Burgundian families rooted in the world of wine for several generations, were won over by the diversity of the Languedoc's terroirs and the grape varieties. Catherine likes to say "the terroirs are there for the grapes." In the mid-1990's, the Languedoc region was not known for producing high quality wines; however, it's reorganization had gotten underway and the pair sensed that it was a land full of promise, with the freedom and ability to grow fifty or so different varietals. In regards to the personal hallmark Catherine and Laurent have made in the region, Catherine has this to say: "In a region where the wines were considered to be very powerful, we wanted to add a touch of Burgundy to our cuvees-to make them fresh, elegant, and complex. Over the years we have discovered many shared features between Burgundy and the Languedoc. It is said that Burgundy is a 'mosaic of terroirs.' I would say that the same is true in Languedoc, but to the power of 10!" To ensure its success, Les Jamelles has remained faithful to its original philosophy of listening to consumers (in over 45 countries) and offering them delectable, expressive and accessible varietal wines whose roundness, rich aromas and flavors evoke a certain art of living in the South of France.
About:
Catherine created the "Cepage Rare" collection in 2010. It allows wine lovers to discover a selection of grape varieties that have particular history in the Languedoc: Whether they are old, forgotten, little known, or rarely grown in the region, they are part of the viticultural heritage of the South of France. Malbec is said to have originated in France's Quercy Region and the vineyards of Cahors. It was then introduced into the Gironde and Touraine regions around 1810. It resulted from a cross between Magdeline Noire des Charentes and Prunelard. This early ripening grape varietal yields very fruity, aromatic, deeply coloured wines that are rich in tannins and well suited to ageing. Malbec is rare in the Languedoc region; however, Laurent has discovered two very different vineyards whose 30-year old vines produce low yields of high quality fruit. The Languedoc vineyard has a warm terrior strewn with galets (round stones). These grapes give depth and colour to the wine. In the western part of the Aude department the cool deep soils of La Malepere produce fruit with tangy red berry flavor that lends finesse and freshness. The grapes were hand harvested and vinified in stainless steel tanks under monitored temperatures. Traditional maceration lasts 15 days and 10% of the wine is aged in oak barrels for added complexity.
Cepage:
100% Malbec
Alcohol:
13%
Tasting Notes:
This elegant, ruby coloured wine tinged with red boasts a spicy nose with hints of liquorice and notes of red and black fruit. It is soft and well-structured on the palate with solid fruity flavours and fine tannins that give this wine its elegant length.
Food Pairings:
This Malbec is the ideal match for Mediterranean cuisine (ratatouille), pizza, couscous and tagines, as well as assorted deli meats, cheeses and grilled red meats. It is also delicious with chocolate. Serve at 16°C /61°F.
Jim Lutfy's Thoughts:
A power pack loaded with rich complex flavors. It has a great pop of flavor up front and finish with a long rich linger of fruit. Best served with a steak or any meat on the BBQ!
Fine Wine Source Wine

May 2018
Kenwood Vineyards:
Kenwood Vineyards was established in the 1970s in the very heart of Sonoma, where together with a handful of wineries, they started premium winemaking in the region, long before the region's AVAs were even created. As one of California's premium wine pioneers, they now benefit from a strong heritage and pedigree. They initiated their passion project in an original Sonoma barn building that dates back to 1906, where they have remained since. They stay true to their historical past by producing wines from each vineyard separately, as they did 46 vintages ago. They have been crafting the iconic Jack London single vineyard wines for nearly 40 years, and as they look towards the future, they craft new premium wines and invest in their home and their vineyards. Their new ranges are pure expressions of the rich and diverse terroir of Sonoma.
About:
Kenwood sources grapes throughout Sonoma County to assemble their award winning wines, placing particular focus on the AVA's they consider the most interesting. Located in the Northwest of the San Francisco Bay Area region of California, Sonoma County has 17 AVA's and around 60,000 acres under vine. The majority of the grapes for the 2016 Pinot Noir come from Sonoma's celebrated Russian River Valley AVA, where the terroir combined with the ocean's cooling winds create optimal conditions for growing Pinot Noir. The 2016 vintage had an early dry Spring followed by a long mild Summer, which gave the vineyards time to slowly mature the fruit to peak flavor. The fruit was harvested in late September and early October, with each lot kept separate throughout fermentation and aging to preserve the unique flavors and characteristics of the wine. It was then aged in oak barrels for 9 months, resulting in a classic, medium-bodied Sonoma California Pinot Noir.
Varietals:
99% Pinot Noir & 1% Syrah
Alcohol:
13.5%
Tasting Notes:
Blackberry, black raspberries, Bing cherries, mocha with a touch of vanilla greet the nose and lead into a classic California Pinot Noir with balanced acidity, soft tannins and a medium body.
Food Pairings:
Pinot Noir is the most versatile wine for food pairing. Think oily fish, like cedar plank salmon on the grill, or poultry, like a chicken Marsala. An interesting pairing would be the Kenwood Pinot Noir with a hand tossed and homemade mushroom pizza drizzled with a fig balsamic vinegar. For the vegan, mushroom risotto or Mediterranean style dishes; Greek, Lebanese, or North Africa stylings.
Jim Lutfy's Thoughts:
Begins elegantly and ends with a rich and full finish. Great producer in Kenwood, Great Grape in Pinot Noir, and Great are in Sonoma: The end result is fabulous! This Pinot Noir is best served with oily fish and grilled meats or vegetables.
Fine Wine Source Wine

April 2018
Ixsir:
The name IXSIR derives from 'Iksir', the original Arabic word for 'Elixir', a word common to many languages that defines the purest form of all substances – a secret potion that grants eternal youth and love. The vision behind IXSIR is to reveal the best terroirs of Lebanon, some long since forgotten. Cultivated with respect to sustainable agriculture, IXSIR's vineyards are spread across the mountains of Lebanon on clay-calcareous and limestone soil, from Batroun to Jezzine, benefiting from microclimates that are unique to Lebanon. IXSIR's vineyards culminate at an altitude of 1,800 metres, making them the highest in the Northern Hemisphere. Winemaking takes place in a vineyard located on the hills of Batroun where a 17th century traditional Lebanese house presides over a contemporary winery with sustainability at its core. Recognized several times for its green credentials, the IXSIR winery was named by CNN as one of the greenest buildings in the world. It has also won the international Architizer A+ Award, the Good Green Design award, and the Green Mind MENA Award. IXSIR's winery proudly consumes 75% less energy than any other winery in the world and is built across distinct levels, allowing wine to be made using the method of gravity fermentation. Having stood the test of time, the gravity fermentation method requires very little pumping during the processing of grapes, allowing IXSIR's painstakingly produced wine to free-flow from one level to the next. Having made its way down, IXSIR stores its wines in a cellar that is built 12 meters underground so that it benefits from the natural thermal protection of the soil and reducing the need for mechanical refrigeration. Earth is also used to insulate the winery, with a botanical garden set on the roof of the building that helps to keep it cool during the hot summer months. The garden is Lebanon's largest planted roof, enabling visitors to view more than 22 different grapes varieties. Zenithal skylights on the roof also help to maximize the use of sunlight across all floors, reaching the cellar 12 meters underground and reducing the amount of energy IXSIR's vineyards reach from the north to the south of Lebanon, promoting sustainable farming and helping farmers and their families to remain on their own land. IXSIR offers vine growers a high fixed price as part of a long-term buying contract, which has so far helped over 250 families. Vine growers are also given technical support and strict quality control guidelines, helping to create a more sustainable industry and a safer working environment than through the production of illicit crops.
About:
Ixsir has 120 hectares planted to Syrah, Cabernet Sauvignon, Mourvedre, Touriga Nacional, Merlot, Tempranillo, Caladoc, Cinsault, Beidy, Viognier, Muscat, Chardonnay, & Sauvignon Blanc. The soil is comprised of clay-calcareous, limestone, and granite. Harvest is done by hand under temperature controlled conditions. The 2011 Altitudes Red is the first Ixsir wine to be featured at the FWS! We are proud to announce that we will be welcoming Naji Boutros from Ixsir to the store, as well as Vertical, in May of 2018; so, keep an eye on your email for the date, time, and wines that will be featured!!!
Cepage:
Cabernet Sauvignon, Syrah, Caladoc, and Tempranillo
Alcohol:
13%
Tasting Notes:
Black cherry color with garnet reflections, this wine unleashes fresh aromas of red and black fruits with just a hint of oak. Its unique blending gives the wine a supple and delicate character with a synthesis of blackberry and currant berry.
Food Pairings:
Think creamy cheeses, fatty meat, and earthy vegetables with savory old world spices!
Jim Lutfy's Thoughts:
France goes to Lebanon, with a touch of Spain! Lebanon is a former French colony. The wine is reminiscent of Left Bank Bordeaux; elegant with spice and a long silky finish. Best with Shawarma or any lamb dish!
Fine Wine Source Wine

April 2018
Cosentino Winery:
Cosentino Winery is the first stop when entering Napa Wine Country, located on the historic St. Helena Highway. In 1980, Cosentino Winery made its inaugural vintage that released in 1981. In 1989, they released 'The Poet,' which is one of the first designated and licensed US Meritage wines. In 1990, they launched THE Series wines, designed to showcase the best grapes from the Lodi Appellation. Recently, they partnered with partnered with Marty Peterson (Vice President, Winemaking Operations, Vintage Wine Estates Winemaker, Cosentino Winery). Marty comes from a family with a rich farming history. In 1904, his great-grandfather, Carl A. Peterson, made his way by ferry to Lodi, an agricultural community at the mouth of the Sacramento River Delta, 60 miles east of San Francisco, where he founded the family ranch. For more than a century, the Peterson family has farmed 100 acres in the Lodi region, now planted to fine wine grape varietals, as well as Bing cherries. The fourth generation of growers from the family property, Marty grew up in a community of farmers who shared a similar commitment to the land. The childhood friends and family relationships forged over many years are still firmly in place, giving him an insider's insight—and connections— into this important, emerging winegrowing region. Marty received his Bachelor of Sciences in Enology from Fresno State University in 2002, giving him expertise on the cellar side and refining his natural farming knowledge. Peterson joined Vintage Wine Estates in 2011 as winemaker for Viansa Sonoma; in May of 2015 he was then appointed Winemaker at Cosentino Winery, where he draws on his deep roots in the Lodi region, as well as his knowledge of the Napa and Sonoma appellations, to create uniquely expressive wines of balance and complexity.
About:
The grapes for THE Cab were hand-harvested in Lodi, an AVA known to benefit from the cooling Delta influence. The 2016 harvest was notably even and steady, providing balanced yields of quality fruit, allowing us to craft a wine with intensity and interest. A great wine on its own or with your favorite red wine friendly cuisine—enjoy now or over the next three years.
Varietals:
Predominantly Cabernet Sauvignon, with a hint of Petit Verdot
Alcohol:
14.5% Aged 11 months in French Oak
Tasting Notes:
"Our 2016 THE Cab is a rich ruby color in the glass with sultry aromas of boysenberry, black currant, baking spice and vanilla. The luxuriously supple palate reveals flavors of blackberry cobbler, cedar spice and a balanced finish marked by velvety tannins."
Food Pairings:
Blow the dust off the grill and fire it up with some steaks, burgers, or ribs. To be more specific, think braised short ribs, garlic chicken wings; or, for the vegetarians olives with roasted garlic & tomatoes, Zucchini Gratin with tomato confit, and grilled Portabella mushrooms with garlic and a balsamic glaze.
Jim Lutfy's Thoughts:
A full throttle wine, rich & bold, layered with complexity. Best served with big red meats, broiled or barbequed!
Fine Wine Source Wine
March 2018
Chateau Tarin:
Chateau Tarin is tucked away in The village of Cazaugitat is located in the Southwest of France in the Entre Deux Mers region, 48 km from the city center of Bordeaux. Known as the Garden of Eden, it is a sleepy town with only 255 inhabitants. Entre-Deux-Mers is a wine region in Bordeaux, in France. It is situated between the rivers Garonne and Dordogne, and is bounded in the east by the border of the Gironde department and in the west by the Bec d'Ambès, the confluence of the Garonne and the Dordogne. At 3,000 hectares (7,400 acres), it is the largest sub-region of Bordeaux, although, as there are large areas of forest, relatively little of it is used for growing grapes. The total area under vine is about 1,500 hectares (3,700 acres), with about 250 growers making wine there. The name of the region is derived, not from the French word "mer" ("sea"), but from "marée" ("tide"). Thus, it means "between two tides", a reference to its location between two tidal rivers. The village of Cazaugitat is a small village located south west of France. The town of Cazaugitat is located in the department of Gironde of the french region Aquitaine. The town of Cazaugitat is located in the township of Pellegrue part of the district of Langon. To put the size (or lack thereof) of the population in perspective, there are only about 17 inhabitants per Kilometer, and there are 100 main residences, 14 second or occasional homes and 12 vacant homes.
About:
Chateau Tarin has approximately 98 acres of gravelly soil planted to Merlot, Cabernet Franc, and Cabernet Sauvignon. The 2015 Chateau Tarin Vin de Bordeaux is fermented as per the traditional method, in temperature controlled stainless steel tanks. It is cold soaked and then fermented between twelve and twenty-one days.
Cepage:
70% Merlot, 25% Cabernet Franc, 5% Cabernet Sauvignon
Alcohol:
13%
Tasting Notes:
Bright cherry and deep currant greet the nose and lead to a dark and brooding flavor profile of black cherry fruit on the palate enhanced by balanced acidity on the finish. This is a young wine that will reward patience in cellaring, but can be enjoyed on the table after at least an hour or two decant and/or aeration. You may even want to go as far as opening the Tarin, sampling a glass, replacing the cork and allowing it to open in the bottle overnight.
Food Pairings:
Steak frites (steak and duck fat fries) might just be the perfect complement to red Bordeaux. The boldness of Bordeaux compliments the umami in the meat and the wine's "grippy" tannins are smoothed out by the dish's fat content. In fact, Bordeaux wine will taste sweet and fruity against this rich meaty backdrop. The steak frites example shows us that when pairing foods with Bordeaux, you'll want to seek out foods with a.)plenty of umami and b.) fat to counteract tannin. Beyond this, you can get creative with your pairings. Here are some examples: (Meats) Black Pepper Steak, Roast Pork, Filet Mignon, Beef Brisket, Buffalo Burgers, Chicken Liver, Pot Roast, Venison, Duck, Goose, Dark Meat Turkey, (Cheeses) Ossau Iraty, Basque Cheeses, Manchego, Swiss Cheese, Comté, White Cheddar, Provolone, Pepper Jack, (Spices)Black Pepper, White Pepper, Oregano, Rosemary, Mustard Seed, Cumin, Coriander Seed, Anise, (Vegetables) Roast Potatoes, Lentils, Mushrooms, Onion, Green Onion, Green Bean Casserole, Chestnut.
Jim Lutfy's Thought's
Soft & supple with flavors of cedar & tobacco and a long earthy finish. A wine that needs at least an hour of decanting, best served with grilled meats.
Fine Wine Source Wine
March 2018
Skyfall Vineyards:
Skyfall Vineyard was named for massive car-sized boulders scattered among the vines, appearing to have fallen from the sky. These glacial rocks were left in the wake of the ancient Missoula floods that cut the Columbia River. Floods deposited silty loam soil mixed with volcanic ash for soil conditions that create complex, elegant wines. Dave Minick, 3rd generation Washington State grower, oversees all vineyard management for consistent, perfectly ripe grapes across Skyfall vineyard sites. All vineyards receive the same environmentally responsible care with minimalist intervention including a new compost program for naturally enriching soils and use of low impact vehicles in vineyards. Skyfall Vineyard fruit is sourced from Washington's top AVAs within Columbia Valley including Horse Heaven Hills, Wahluke Slope, and Yakima Valley. Columbia Valley has optimal growing conditions with hot days allowing grapes to ripen and cool nights where acidity develops. This means Skyfall Vineyard wines are well balanced between the crisp acidity, firm tannins, and ripe fruit structure, ready for immediate enjoyment.
About:
From David Minick: "My grandfather would always tell me that 'great wine starts with finding the ideal vineyard site;' however, this is a lot easier said than done! I walked a lot of vineyard sites before finding Skyfall's sites, and the complexity of the soils is ideal for cultivating optimal flavors in the grapes." The varietals for the 2015 Skyfall Merlot were sourced from 60% Yakima Valley vineyard sites and 40% Horse Heaven Hills vineyard sites. The grapes were picked at the peak of ripeness during the early morning to preserve maximum fruit expression. Once picked the fruit was de-stemmed, crushed and cold soaked for 24-48 hours until optimal color extraction was reached. The wines were put in oak barrels for malolactic fermentation and then aged for 8 months (47% American Oak and 53% French Oak.) The blend was then assembled and allowed to co-mingle for 30 days prior to bottling.
Varietals:
82% Merlot, 10% Syrah, 8% Cabernet Sauvignon
Alcohol:
13.93%
Tasting Notes:
Wonderfully developed plum, vanilla, and leather aromas swirl in the glass. Juicy flavors of cherry candy coupled with hints of cocoa powder weave through the palate. Balanced acidity and polished tannins round out the finish.
Food Pairings:
Merlot wine matches with a wide variety of foods because of its position in the middle of the red wine spectrum. In general Merlot pairs well with chicken and other light meats as well as lightly-spiced dark meats. With medium tannin and not too much acidity you'll find Merlot pairs well with many foods. Be wary of pairing merlot with fish or leafy vegetables (unless they are prepared in certain ways) and spicy foods, which can overwhelm the nuanced flavors.
Jim Lutfy's Thoughts:
Big & rich layers of complexity with a long silky smooth finish!! Best served with Lamb or Spare Ribs.