Category Archives:
Wine Club Selections
Fine Wine Source Wine

June 2018
Fiegl:
Northeastern Italy's Oslavia is the cradle of viticulture in the Collio, the most important wine area of the Friuli Venezia Giulia region. The history of Fiegl began here in the 18th Century, with the contract for purchase of the vineyard called "Meja" by Valentino Fiegl in 1782. When passing the company from fathers to sons the family has always invested in wine culture, to enhance the quality of their products. Today the Winery is guided by two generations of Fiegls. The brothers Alessio, Giuseppe, and Rinaldo solidified their position in the global market by producing red and white wines which highlight the organoleptic features of the Collio soil, difficult to cultivate but rich in mineral salts. By following their passion they create wines which are unique to and an accurate expression of the Oslavia terroir. The style of cultivation they use for the vineyards guarantees the minimum environmental impact: the quantity does not exceed the vineyard's natural capacity and inside the vineyard they have opted for complete grassing for eco-compatible farming. The harvest, as well as most of the harvesting operations, is done by hand. The total surface area of the vineyards is 30 hectares, with an average of 5,000 plants per hectare and 1-1.5 kg of grapes per plant. Fiegl produces around 130,000 bottles a year, between red and white. Embracing the union of technology and tradition, and use of advanced instruments which allow the wines to express the terroir is their reasoning for use stainless steel tanks for the fermentation and maturation.
About:
Oslavia is the home of Fiegl Family and located in the Northeastern corner of Italy, just 200 miles from the Slovenian border. A village of one hundred and fifty inhabitants on the easternmost foothills of the Collio, "Oslavia" is a name that evokes conflicting feelings: the pitiless cruelty of World War I and the nectar of Bacchus, wine. The windy microclimate and the perfect temperature range between night and day make the ideal conditions for vineyard cultivation. The type of soil plays an important role too: it is commonly called "ponca" and it's composed of arenaceous and marly stratification's from the Eocene Period. The symbol of this bond between people and nature is the wine, a labour of passion, tradition and dedication of whole generations of farmers. After the harvest of the Cabernet Sauvignon, the grapes are left macerating for twelve days. The wine then matures in barriques for six months and in stainless steel for six more, before the bottling.
Varietal:
100% Cabernet Sauvignon
Alcohol:
13%
Tasting Notes:
A ruby red color with purple hues and a heady nose gives hints of herbs and fills the glass with intense blackberry fruit, leading to a rather fresh and elegant fusion of fruit and tannin.
Food Pairings:
Venison is the classic Friuilian pairing, a nice burger from the grill, portabella mushrooms, flank steak, or Mongolian Beef…The bright acidity and balanced fruit and tannins have the ability to stand up to any steak as well.
Jim Lutfy's Thoughts:
A Cabernet from Northern Italy; a wine that will make you think of Cabernet in a different way! The best expression of Friuilian Cabernet that is loaded with flavors of red currant and tobacco! Best served with barbecued foods.
Fine Wine Source Wine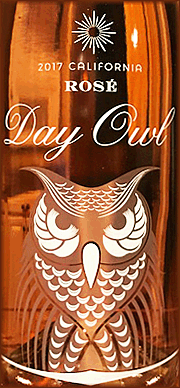 June 2018
O'Neil Vintners & Distillers:
O'Neil Vintners is a leading California producer of premium brands, bulk wine, brandy, and spirits. O'Neill Vintners was founded in 2004 by Jeff O'Neill, former CEO of Golden State Vintners and third generation member of a California winemaking family with industry roots dating back to 1934. From grape supply through wine processing to bottling services, O'Neill is recognized as the preferred outsourcing partner for national retailers and some of the largest adult beverage brands in the world. Today, O'Neill Vintners has grown to become the 7th largest winery in California and has earned a reputation as one of the premier commercial wine producers in the business. O'Neill Vintners boasts a highly skilled, experienced winemaking and production staff of industry veterans. By combining modern winemaking techniques with traditional artisan craftsmanship, our winemakers monitor every detail to ensure that our wines will always over-deliver on the desired taste profile. We set high benchmarks for quality, and back up these standards by consistently producing award-winning wines across our full portfolio.
About Day Owl:
Launched in January of 2017 with the 2016 Vintage, Day Owl Rose is one of the newest additions to the O'Neil portfolio. The brand is targeting the younger, emerging Rose drinker and riding the wave of popularity that has been surging with California Rose wines. Rose is the fastest growing niche in the ultra-premium wine market of North America (yes, that includes our Canadian Neighbors!), seeing an almost 50% growth rate. Pressed with minimal skin contact, Day Owl is a light and bright Barbera Rosé, featuring juicy fruit flavor thanks to cool fermentation in stainless steel tanks. Fruit is sourced from select vineyards in Madera County, and the Central Coast. This crisp, medium bodied Barbera Rosé radiates with floral red fruit and vibrant orange zest vibes. Lively acidity and a dry, elegant finish make for a bold bottle as alluring as the day is long. Barbera is a low tannin grape where we have pressed off the skins prior to fermentation to maximize the acidity. It is a popular red Italian wine grape and a great rosé base due to its acidity. When picked early it has light color and low tannins. Barbera's fruit aromatics are perfect for rosé production. Day Owl Rosé is 81% Barbera and includes 8% Grenache, 4% Chenin Blanc (non Rhone), 3.5% Cinsault and 2% Syrah. These additional varietals add a light berry and fruit aromatic while maintaining fresh acidity and adding weight to the mid-palate.
Varietals:
81% Barbera 8% Grenache 4% Chenin Blanc
Alcohol:
12%
Tasting Notes:
Floral notes, fresh fruit, and orange zest aromas on the nose, this medium bodied rose is bright and citrusy on the palate. A great wine for day drinking and patio pounding on a warm summer's day!
Food Pairings:
Pair with barbecued chicken, watermelon and mint salad, Greek Salad, cold Thai sesame noodles, Sushi, or fresh fish tacos.
Jim Lutfy's Thoughts:
Rich and vibrant Rose!! Great mouth feel with a silky finish! Best served with oily fish and any antipasti.