Category Archives:
Wine Club Selections
Fine Wine Source Wine

January 2019
Agricole Vallone:
Basking in the balmy Adriatic-cooled microclimate of the Salento peninsula in Puglia, on Italy's heel, Agricole Vallone is a large multi-tasking agricultural concern with 170 hectares of vines interspersed with other crops; mostly olive trees, artichokes, and vegetables. It was founded in 1934, but like others at the time, sold grapes to the local co-operative. It was only in the late 1990s that it began bottling its own wines, but it quickly made its name with its flagship wine Graticciaia, a partially barrel-aged red made largely from negromaro grapes dried on mats (graticci) in the autumn sunshine. Designated IGT Salento, this is a very special wine with powerful, concentrated flavors that ages beautifully. The Vallone family started the winery in the 1930s, and many years before then they were Puglian bankers. Now, Francesco Vallone is running the business. He is a tall, usually immaculately dressed, always polite, and very driven Italian, who spends a vast amount of his time doing business in Milan. Francesco only took over the business recently following the tragic and premature death of his father (it had previously been run for many years by his two aunts, Vittoria and Maria Teresa Vallone). The family still owns a grand building in the heart of the beautiful southern Italian city of Lecce, where the company's office is located, as well as where the family lives. The 'building' is actually a 400 year old castle that was used as a fortress to protect the locals from the Crusaders as well as to produce olive oil and wines. Francisco plans to restore and transform the castle into a resort with private rooms, where guests can enjoy facilities such as private swimming pools, private dining rooms, private cooking facilities, and an exclusive spa.
About IGT Classification:
The IGT, DOC and DOCG acronyms are designations used for the Italian wine appellation system (similar to the French AOP system, from which most countries have modeled their industries). Each individual designation has specific rules controlling the various factors of winegrowing: what grapes are allowed, grapes to yield per hectare (@2.5 acres), geographic borders, alcohol levels, ageing, etc. These strict regulations ensure that certified growers have a safeguard on the quality and the authenticity of their products. Indicazione di Geografica Tipica, or Indication of Typical Geography (IGT), is the 1st level of designation for Italian wines. With this designation, winegrowers do not have to follow the specific growing and winemaking rules as they do with the DOC & G, and thus have more creative freedom. You can find beautiful IGT wines all across Italy; however, the only rule is that the wines must originate in the stated region.
Varietal:
100% Negroamaro
Alcohol:
13%
Tasting Notes:
An elegant nose leads to flavors of ripe plum, baked raspberries, and spice-cabinet notes like anise, allspice and cinnamon. Even though Negroamaro is full bodied it is not too tannic or acidic, and instead leads with bombastic fruit which makes it easy to chug, especially alongside meatballs or pizza.
Food Pairings:
This fruit-forward gem can pair with many foods because the wine's personality is not overly dominant. You could pair spicy foods, fatty meats like Lamb, red sauce dishes, and hard and soft cheeses.
Jim Lutfy's Thoughts:
A silky wine with a strong, long finish that's loaded with Asian spices on the palate, best served with tomato sauce dishes
Fine Wine Source Wine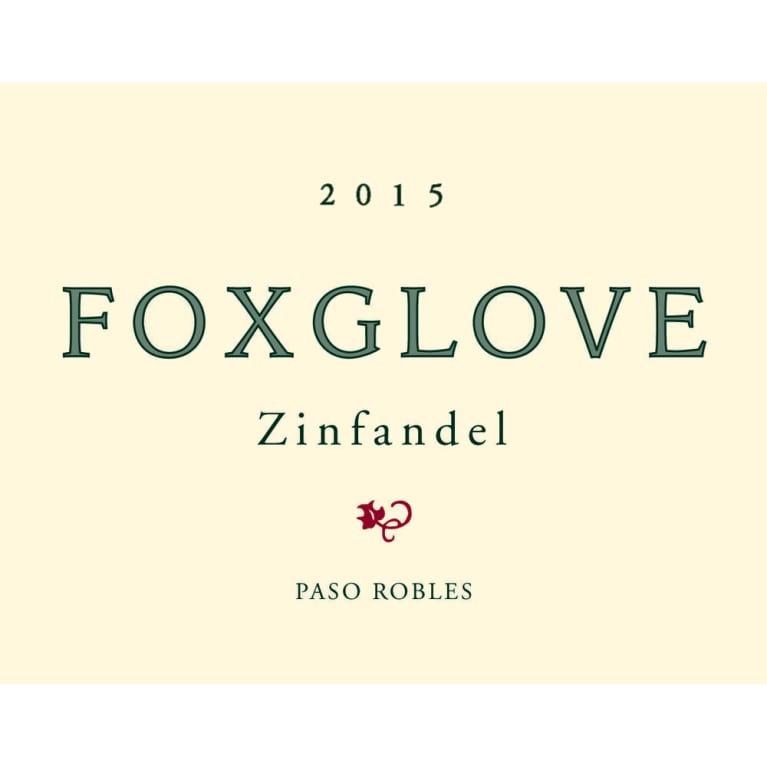 January 2019
Foxglove Wines:
Foxglove is the value label from twin brothers Jim and Bob Varner. "The idea," says Bob Varner, "is to be as simple as possible." At the core of Foxglove is Bob Varner, also the winemaker at Varner Wines. Starting from their first vintage in 1991, Bob sources his Pinot & Chardonnay from a variety of places, all of which are in Edna Valley. The resulting wine has Central Coast appellation pricing, and is full of the complex fruit flavors that the Edna Valley appellation is known for. Edna Valley, a relatively small appellation, grows mostly Chardonnay on about 1000 acres. The entire acreage is tightly controlled by a few owners employing the most up-to-date vineyard practices that give the valley impressive evenness. Located just south of San Luis Obispo, its vineyards are some of California's closest to the Pacific Ocean. Mild winters, cool, foggy summer, and clay-loam soils produce a combination of flavors that have been described as "textbook Central Coast." Bob and Jim Varner are best known for the Chardonnay and Pinot Noir they produce under the Varner label, but Foxglove has become one of the great value labels made in California. The Foxglove wines are selected from several sites located in the Central Coast and are made with the same care and dedication as the Varner wines. The warm climate and ocean influence create wines that burst with fruit but have plenty of vibrancy and freshness. The use of oak is minimal and the Chardonnay is non-malolactic. While Chardonnay is the best know varietal from Foxglove, the Cabernet and Zinfandel have slowly gained an equally strong following.
About:
Food & Wine picked the 2015 Foxglove Zinfandel as an exceptional bargain bottle for under $20: "The juicy wild berry and herb flavors in this great-value Zinfandel finish with tart acidity" August 7, 2017. Sourced from the Northern area of Paso Robles, the vines have an average age of twenty-five years. The vines are planted on rolling hills with loam soils at 900-1,000 feet of elevation. 100% destemmed, pressed at dryness, and malolactic completed after pressing. The use of stainless on the Foxglove Zin keeps the ripe fruit from being too dark.
Varietals:
80% Zinfandel & 20% Petite Syrah
Alcohol:
14.5%
Tasting Notes:
Offering up pretty aromas of strawberries, blackberries and spice, the 2015 Zinfandel is medium-bodied, supple and velvety, with melting tannins and a juicy core of fruit. This is a delicious Zinfandel that represents amazing value.
Food Pairings:
Zinfandel wine is happiest when paired with anything from the meat aisle, from barbeque pork ribs, leg of lamb or a big, hearty meal. Think Pork, Beef, Lamb, Italian Sausage, Spare Ribs, Brisket, or Venison. You can also enjoy Zinfandel with bold, hearty soups, as well as your favorite kind of pizza. If cheese is your thing, try Foxglove Zin with Parmesan, Aged Cheddar, Aged/Smoked Gouda, Asiago, or Dry Jack. All-in-all, Zinfandel is a versatile wine for pairings!
Jim Lutfy's Thoughts:
Textbook Zinfandel: Purity of flavor, loads of spice and tart cherry!! Big back bone and a long lingering finish; best served with BBQ or Grilled Meats!